Discover the Perfect Robotic Mower for Your Lawn at Forest Park and Garden
Welcome to Forest Park and Garden's comprehensive range of robotic mowers, where cutting-edge technology meets lawn care. Our collection features top-of-the-line models from renowned brands like Husqvarna, Stiga, and Segway. Let's delve into why a robotic lawnmower could be the ideal choice for you and how to select the perfect model for you!
How to Choose the Right Robotic Mower
Area to be Mowed

Less than 600 sqm: Consider models like the Husqvarna Automower Aspire R4 or the Husqvarna Automower 105.
600 – 1000 sqm: The Stiga G 600 or Stiga G 1200 are excellent choices.
1000 – 2000 sqm: Look for advanced models like the Husqvarna Automower 315 Mark II or the Segway Navimow H1500E.
2000 Plus sqm: For larger areas, the Husqvarna Automower 550 or the Stiga A 5000 are ideal.

Complexity of the Lawn

Simple: For flat and uncomplicated lawns, basic models will suffice.
Complex: If your lawn has obstacles or multiple zones, consider models with advanced navigation.
Complex and Steep: For hilly terrains, opt for models like the Husqvarna Automower 435X AWD.

Installation Type

Wired Installation: These models require boundary wires to be laid around the mowing area.
Wireless Installation: Advanced models like the Husqvarna Automower 320 NERA with Husqvarna EPOS Plug-in Kit offer wireless operation.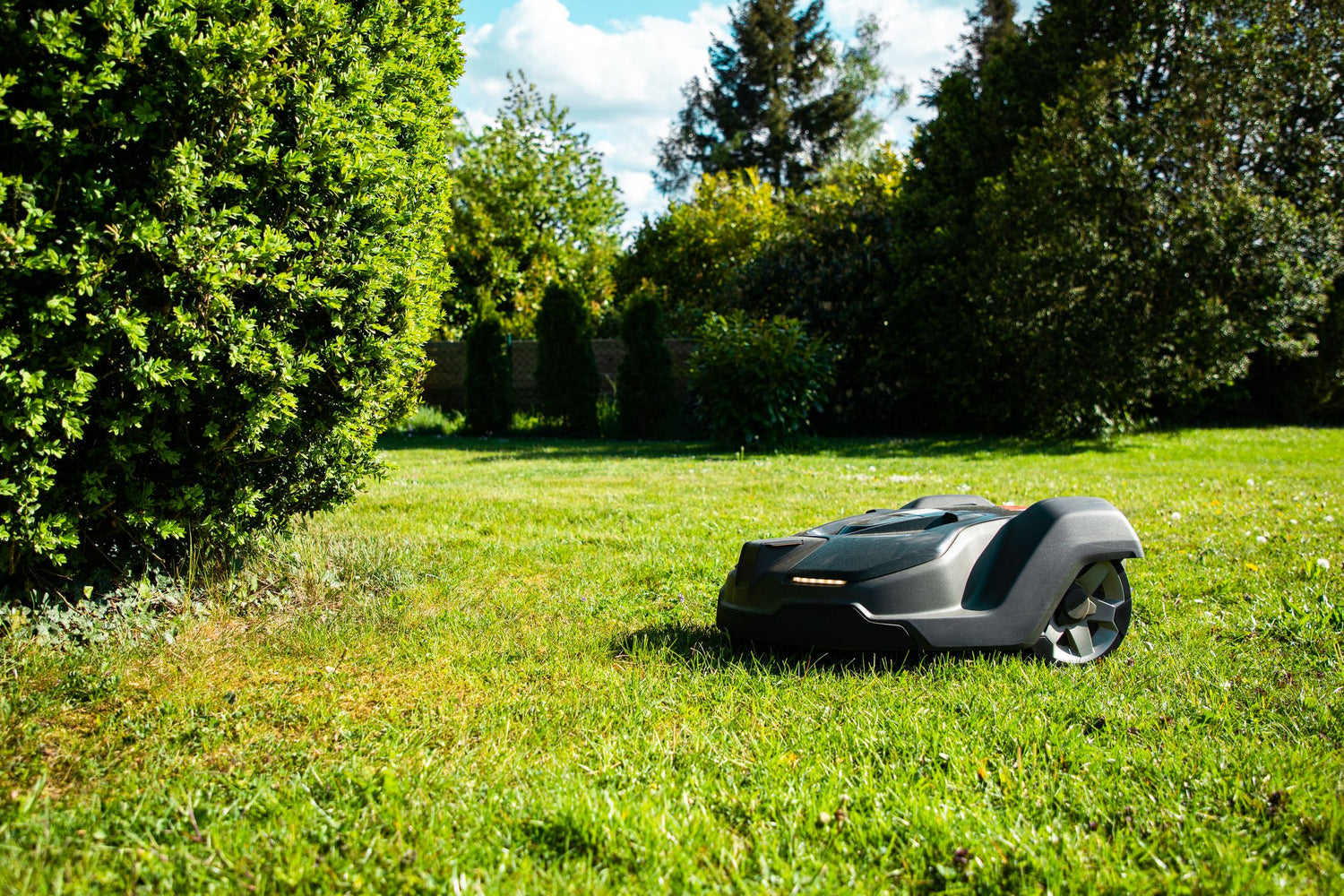 Improved Grass Health & Always Mowed Appearance
Robotic mowers trim your lawn consistently, ensuring lush, healthy grass.
Lower Running Costs & Environmental Impact
Energy-efficient operation means lower electricity bills and a smaller carbon footprint.
Lower Ground Compaction
Lighter than traditional mowers, they exert less pressure on your soil.