Maximize Safety with Chainsaw Type C Trousers at Forest Park and Garden
Welcome to Forest Park and Garden's exclusive range of Chainsaw Type C Trousers, where safety and comfort are our top priorities. Our collection features high-quality trousers exclusively from the renowned brand Arbortec. Let's explore why Chainsaw Type C Trousers are a crucial part of your safety gear and how to choose the best pair for your specific needs!
Why Choose Chainsaw Type C Trousers?
360-Degree Protection

Type C trousers offer all-around leg protection, making them ideal for arborists and tree surgeons who work at heights.
Durability & Comfort

Made from robust materials that are designed to last, these trousers also offer the comfort you need for long hours of work.
Versatility

Suitable for both professional and recreational use, these trousers are a must-have for anyone operating a chainsaw.
Safety Standards

All our trousers meet the necessary safety standards, ensuring you are well-protected during your tasks.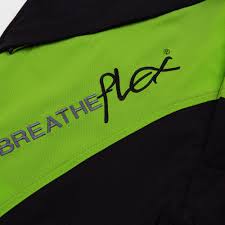 Breathable Fabrics
Material & Design
Opt for trousers made with breathable materials for added comfort during strenuous work.
Reinforced Areas
Look for trousers with reinforced knees and other high-wear areas for extended durability.
Safety Class
Type A: Offers basic protection and is suitable for less demanding tasks.
Type B & C: Provides higher levels of protection and is recommended for more hazardous work environments.